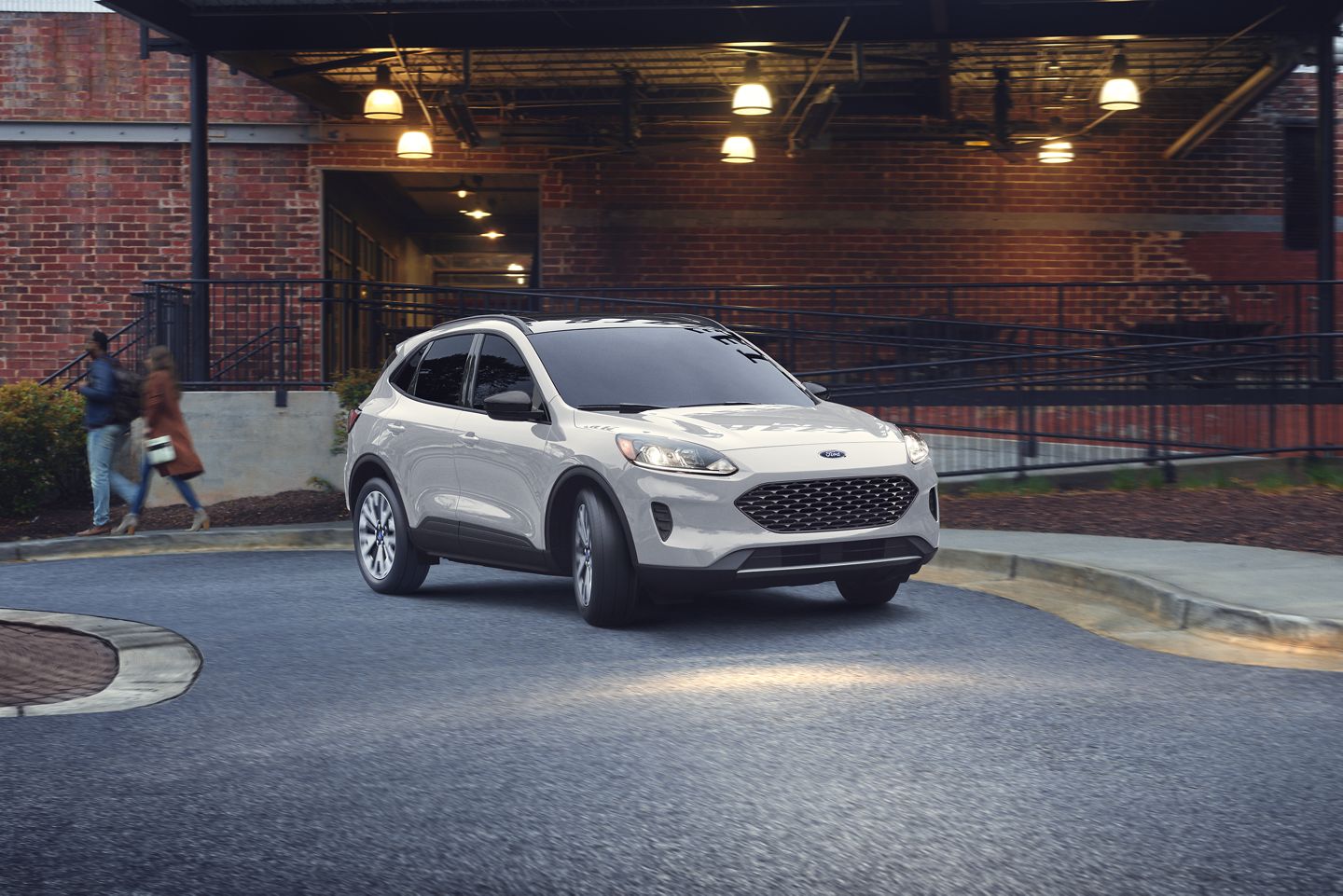 Quirky at first glance but classic once behind the wheel, the all-new 2020 Ford Escape is certainly a popular attraction here at Caruso Ford. Our Long Beach Ford dealers are always excited to show off this incredible compact SUV, and after your first test drive, you'll get a good idea as to why we call it one of the best Ford compact SUV out there.
Ford has been in the industry since the very beginning, and throughout that time, has innovated time and time again. Ford pushes the envelope a step further once again with the 2020 Ford Escape. This compact SUV comes in six incredibly diverse trim options including the S, SE, SE Sport, SEL, and Titanium. That's not to mention that the widespread of number hybrid variants to consider as well.
Options aside, base models start with a punchy 1.5-liter turbo-3 engine that puts out 181 horsepower and 190 lb-ft worth of torque, engine specs that are worthy of a turbocharged four-cylinder. This base turbo-3 comes with an 8-speed automatic transmission, and can be equipped with a consistent all-wheel-drive system.
Step into the 2020 Ford Escape and you'll find plenty of room in the front and the back. Rear passengers get to enjoy 38.8 cubic inches of legroom, and if you're hoping to carry plenty of cargo, you can take full advantage of the 65.4 cubic feet offered. Base models also come with a well-equipped tech and features package as well. Pay that entry-level price and you'll get two USB ports, LED taillights, a variety of drive modes, automatic emergency braking, and a solid 4.2-inch LCD infotainment screen.
This is just a glimpse into what the new Ford Escape brings to the table. When you visit Caruso Ford, we'll give you a full showcase of all the various trim options, and how you can take one of these incredible compact SUVs home with you.