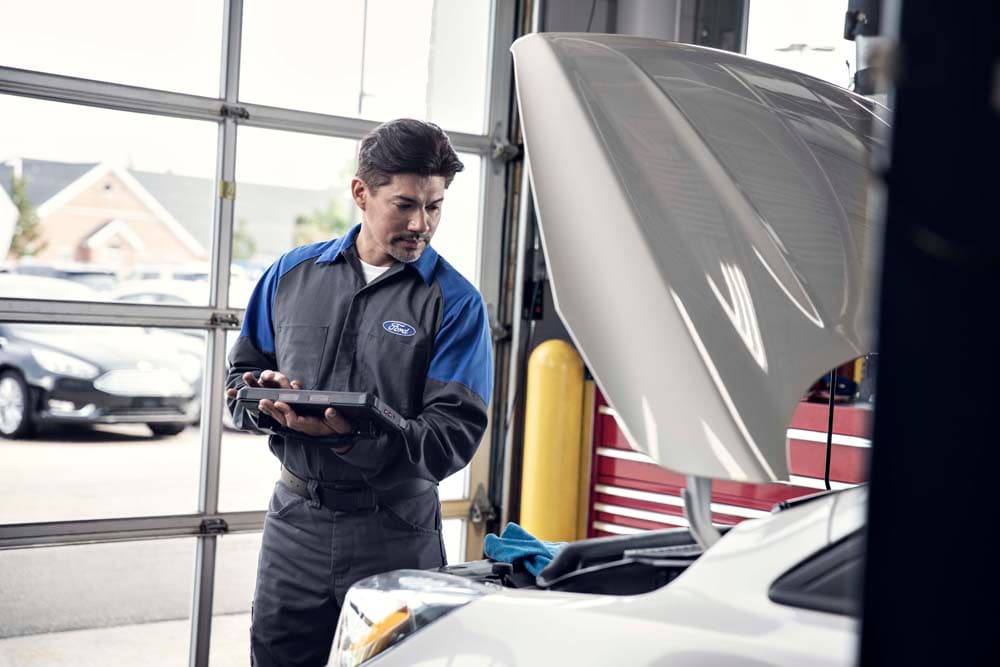 There is value in diversity, and you'll find plenty of it in our selection of
new Ford cars
at Caruso Ford. Although, with so many options to choose from it can be a challenge to find the right fit. Fortunately, we're here to help, and one of the first things you should identify is the right engine type for you.
From sleek low-profile sedans to hulking SUVs, we offer it all and more in our Long Beach showroom. Although, some of our customers are at a loss when it comes to making a selection, especially on the subject of engine types. When you browse our showroom, you'll likely find one of three different engine types which are designated by cylinder-count and include four-cylinder, V6, and V8 engines. While you'll also find turbocharged and hybrid powertrains as well, but these are just smaller variations amongst the main three types.
The reason why engines are separated based on cylinder count is that the more cylinders you have in your engine the more power you're more likely to receive. Although, with more cylinders comes great fuel demand, which can be a bit of a drag in terms of MPG. This is the reason why we suggest that some of our customers narrow their new cars search based on engine type first and foremost, as doing so can ensure you get the power or fuel economy that you expect out of your potential dream car.
At Caruso Ford, we strive to provide the very best car buying experience possible. If you have any questions regarding engine type don't hesitate to reach out to our experts within our Ford parts center as they'll answer any questions you may have.