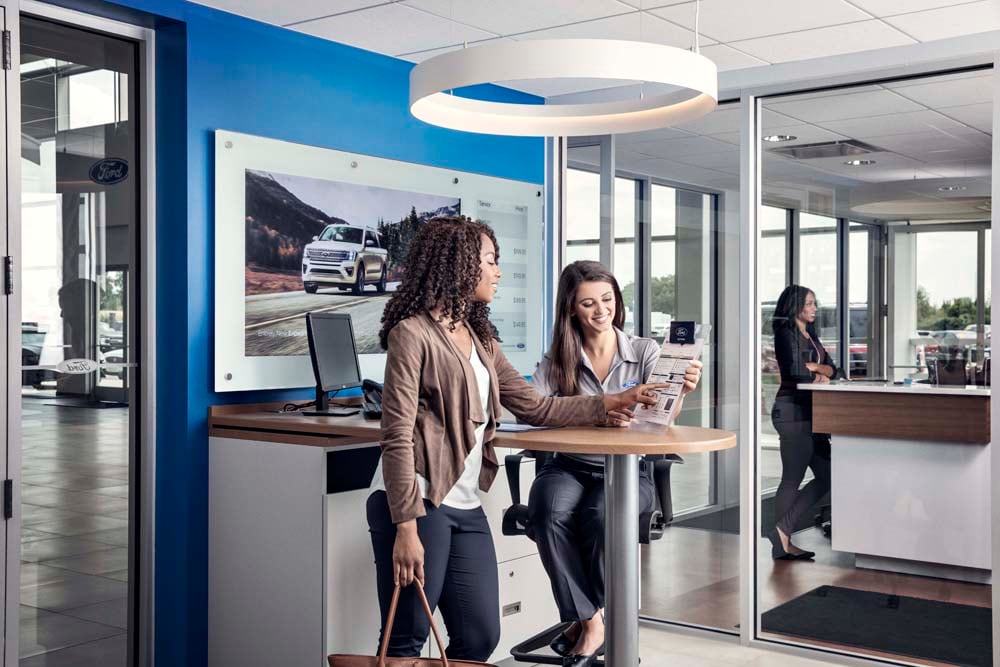 Buying a car can seem like an intimidating process with all the paperwork and pricing. That said, when you visit Caruso Ford, you'll find a completely different experience. We're home to Long Beach Ford dealers who are passionate about making the process as little of a headache as possible, and to help you make a deal that works best for your wallet.
Cars can seem like a huge purchase at first glance. All those zeros and the idea of signing up for an auto loan can feel like a big step, particularly for shoppers who are new to the process. Fortunately, it doesn't have to be, there are many ways that you can make the financial process easier, and it includes more than just finding a flexible team of dealers.
One thing you ought to consider before buying is whether you want to drive something brand new or used. The price difference between new and used cars is pretty significant and can make a huge difference in your overall car buying experience. While you may not get all of the latest bells and whistles from a used car, you'll certainly get a price benefit, so buying used is something to consider if 'brand new' isn't as important to you.
Another thing worth considering is what kind of car you want to drive. At our Ford car dealership, you'll find used and new Ford cars that run the gambit from SUVs to sporty sedans. SUVs, in general, tend to be more expensive than your classic four-door sedan, and as such making the right choice between body type can go a long way in your overall car buying satisfaction.
Last, but certainly not least, it is important to have a team by your side that always has your best interest in mind; and you can find that at Caruso Ford. Whether you're working with one of our dealers, or are visiting for a maintenance check-up, we always put your needs and satisfaction first above all else.