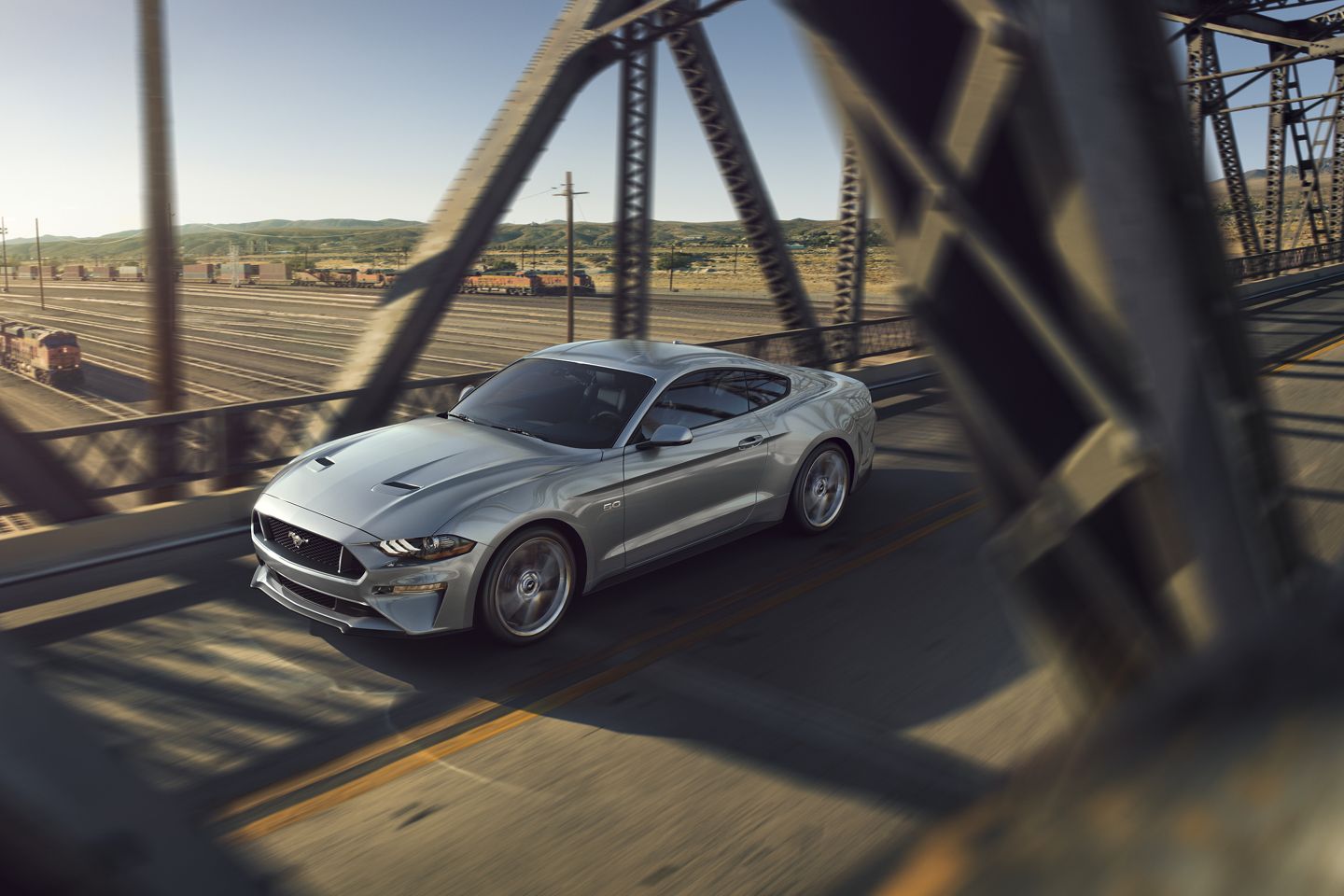 The Ford Mustang has been an American classic since it first rolled off of the Ford factory floor way back in 1964. Today, the new 2020 Ford Mustang continues that tradition, and at Caruso Ford, we're particularly excited to show our customers how Ford continues to innovate some of their longest-running classic cars.
Since 1964, performance has been a top priority when designing the Ford Mustang. This sporty coupe, may not be a luxury performance car, but it can certainly compete with them, offering nimble driving even on the highly affordable base models.
Much like previous iterations of the Ford Mustang, new models can be purchased with a wide array of engine builds, ranging from simple turbo-4 engines to race-worthy V8s that dole out some serious horsepower. That said, with that reasonable entry price you'll get a 2.3-liter turbocharged four-cylinder engine that packs a serious punch delivering 310 horsepower and 350 lb-ft worth of torque. This base model engine can propel the new Ford Mustang from 0-60 in as little as 6.0 seconds and that is due in major part to the seamless 10-speed automatic transmission. When equipped with the best performance tools, drivers will find a 5.2-liter V8 engine that is supercharged and dishes out a staggering 760 horsepower.
The 2020 Ford Mustang is more than just a performance vehicle, though: it comes with plenty of modern comforts. When you purchase a standard model, you'll find keyless ignition, auto-dimming rearview mirror, a Wi-Fi hotspot, LED headlights, and a sprawling six-speaker audio system all without any additional price; and in typical Ford fashion, things only improve from there.
Test-driving the 2020 Ford Mustang is a truly spectacular experience, and you can check it out first hand here at our Long Beach Ford dealership. Caruso Ford is the number one auto provider in the area, and we've earned our place in the automotive world through both stellar service and incredible cars.