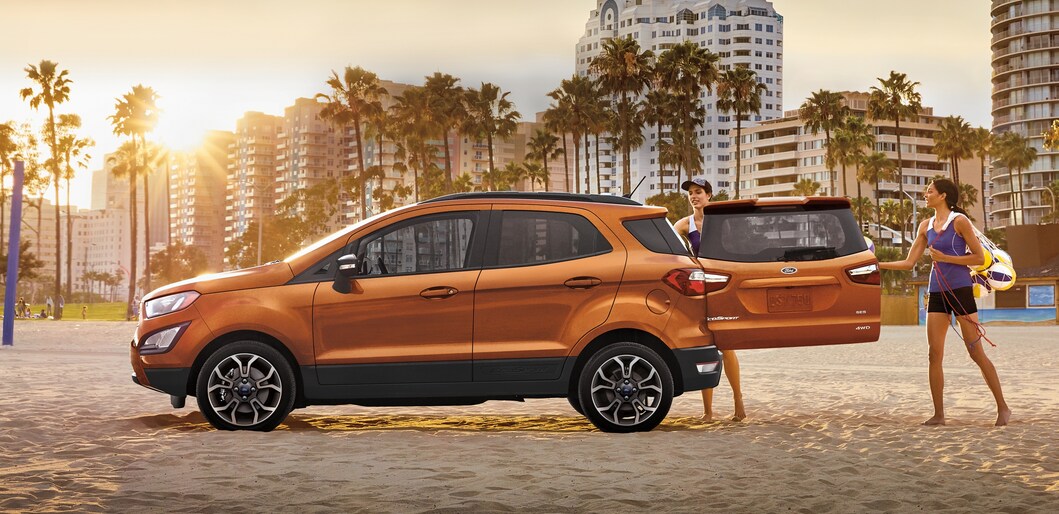 There is nothing quite like cruising down the PCH in a brand new car and our team of dealers believes that some Ford cars can help you truly make the most out of this experience. At Caruso Ford we are pretty serious about both our cars and our customer service and are here to help you find the perfect model for joyriding through Long Beach, CA.

Beach-Friendly Ford Models
Of all the vehicles in our showroom, few vehicles exude beachside living quite like a convertible 2020 Ford Mustang. Once known as accessible muscle cars, the Ford Mustang today is a vehicle that can be configured to match nearly any kind of lifestyle. While you can still amp up the power in the Ford Mustang, we'd recommend the base engine which is a 2.3-liter turbo that can put out up to 310 horsepower and 350 lb-ft worth of torque. Add in the automatically dimming rearview mirror, keyless ignition, and that convertible top, and you have a car perfect for soaking in the California sunshine.
While Ford is filled with models up to the task of beach driving, we'd recommend the 2020 Ford Escape. The Ford Escape is a compact SUV that sports the option of a hybrid powertrain so you can roll up and down the 1 highway without worrying about having to top off with gas. This hybrid powertrain is powered by a 2.5-liter inline-4 engine, an electric motor, and a 1.1-kWh lithium-ion battery pack to give the Ford Escape some serious fuel efficiency.
These are just some of the vehicles that you'll find in our showroom that are perfect for riding the coast. If you're looking for a Long Beach Ford dealership that puts your needs first, look no further than Caruso Ford.